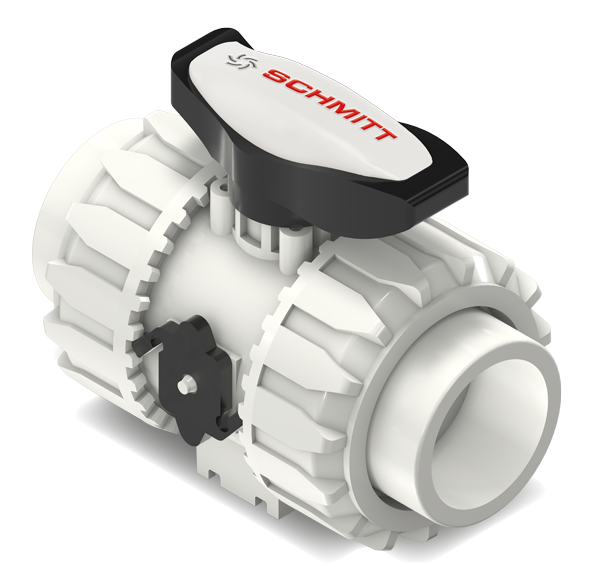 Small innovation, big effect!
With our new KGH, our chemical-resistant ball valve made of PP or PVDF, we open up new possibilities for you. Because it is specially designed for use with our high-quality centrifugal pumps. This also means that the Schmitt KGH ball valve meets the highest industrial requirements and safety standards. And that it is as individually adaptable to your needs as all our products.
Your advantages at a glance:
Rely on absolute operational safety thanks to the unique locking device, even under vibration and thermal loads
The two-piece ball seat carrier increases the service life of the seals
Mechanical resistance is extremely high, thanks to the high quality of the surface. The double sealed stem and a double groove connection to the ball are also important for this
Learn more
We are your specialist for chemical resistant centrifugal pumps
With exceptional chemical resistance, insensitive to ferromagnetic particles, temperature-resistant, maintenance-free, made of stainless steel and plastic, with seals, shaft and co. made of various materials adapted to your needs ... Which product can we help you with?
Go to Motors & Accessories