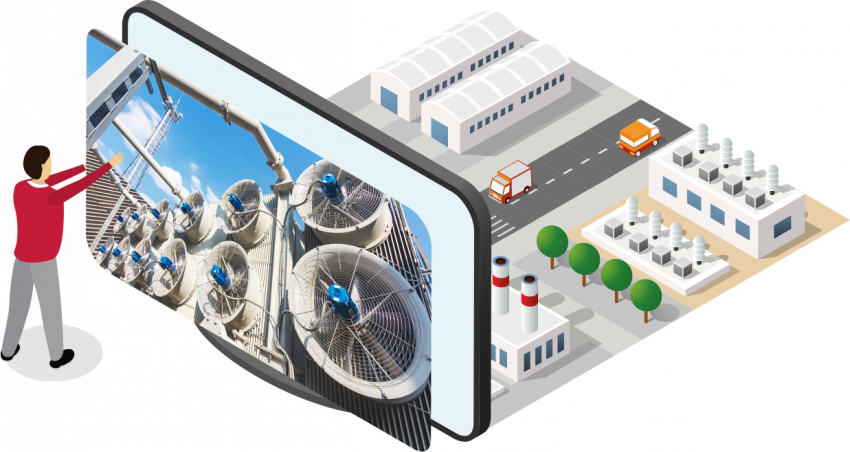 Air conditioning, cooling & refrigeration technology
SCHMITT centrifugal pumps master deep frosts or high temperatures with flying colors
SCHMITT centrifugal pumps are also used under the toughest environmental conditions - for example in desert regions or in the Arctic. Embedded in cooling and preheating systems of electric drive systems and large diesel engines.
Created for all conditions, reliable in operation
Our pumps are not only designed for extremely corrosive and aggressive liquids. SCHMITT's horizontal and vertical stainless steel pumps are also used as coolant pumps where the medium does not place particularly high demands on chemical resistance, but a wide temperature range must be covered in harsh environmental conditions.
Examples are cooling systems for frequency converters and transformers in oil and gas production plants in the Arctic, Saudi Arabia, Siberia and North Africa. In these regions, these systems have to cope with extreme cold, heat and other adverse environmental conditions.
As preheating pumps for large diesel engines, our products contribute to the reliability of the energy supply here. Our stainless steel pumps are equipped with very thick-walled parts and robust components. So they can easily withstand the extreme conditions mentioned above.
Some applications of our centrifugal pumps are:
Circulation of coolants for transformers
Circulation of coolants for cooling units on trains
cooling of transformers, frequency converters, drive motors
Preheating units for diesel drive engines and stationary power generators