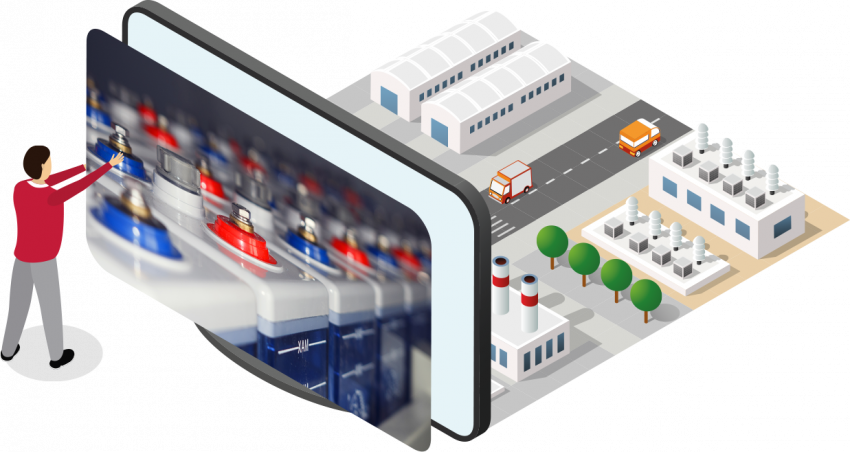 Batteries & Energy Storage
Easy to use for filling batteries and redox-flow energy storage
Our pumps work reliably both when filling conventional batteries with electrolyte liquids and in energy storage solutions based on redox flow.
Vielseitig und zuverlässig
In conventional lead-acid batteries and the advanced gel, AGM and EFB batteries, sulfuric acid is usually used as the electrolyte. However, liquid electrolytes are also required in the production of lithium-ion cells, for example for electric mobility in cars and e-bikes or for cell phones. The challenge is here: These aggressive liquids must be pumped reliably and without contamination using durable pumps.
This is a field that will certainly gain in importance in the future: Redox flow or flow batteries for storing large amounts of electrical energy. This is because they are suitable, for example, in combination with wind turbines or solar parks. Here the electrolyte fluids are stored in tanks and pumped through a galvanic cell at a defined pressure and volume flow to generate electricity. With our chemical-resistant plastic pumps, these systems function reliably and safely.
Einige Anwendungsgebiete unserer Kreiselpumpen sind:
Production of lead-acid accumulators, gel and AGM batteries
Production of lithium-ion cells
Conveying of electrolytes in the battery filling
Electrolyte feed pump in redox flow / flow cell batteries