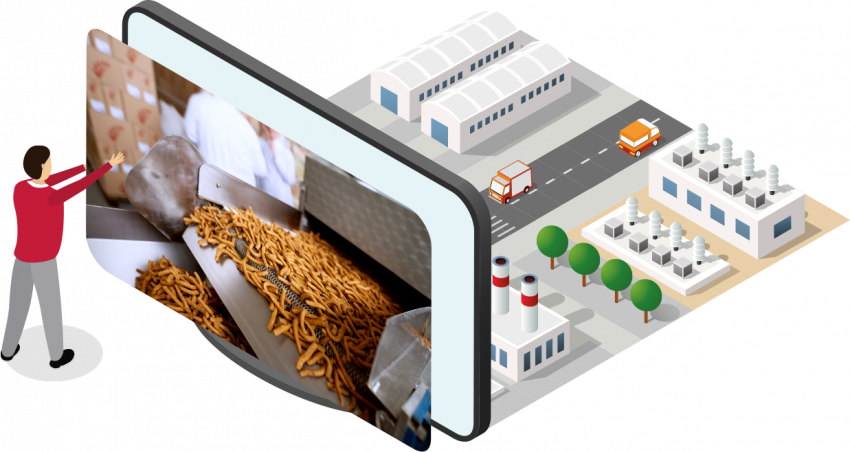 Food & beverage industry
The clean solution for baked goods, bottling plants and bottle cleaning
Hydrogen peroxide for sterility, detergents, but also lyes for the bakery industry can be easily transported with our pumps.
For the transport of cleaning agents and lyes
Wherever liquids are transported for cleaning and sterilization in the food industry, we can support our customers with suitable solutions. This applies, for example, to systems for cleaning bottles or cleaning pipelines. Another field of application is the transport of hydrogen peroxide. This is used in aseptic filling lines for the sterilization of PET bottles, plastic containers and the typical multi-layer carton packaging.
Our pumps are also suitable for use when foodstuffs in the production of baked goods are to be treated with brine. Especially important here: Our pumps have the necessary food approval to spray pretzels, for example, with caustic soda or brine in precise doses.
Here are some applications of our centrifugal pumps:
Equipment for bottle cleaning
Conveying of acidic or basic cleaning agents for the disinfection of pipelines
Disinfection of yoghurt cups
Transportation of hydrogen peroxide (H2O2)
Leaching of salt pretzels