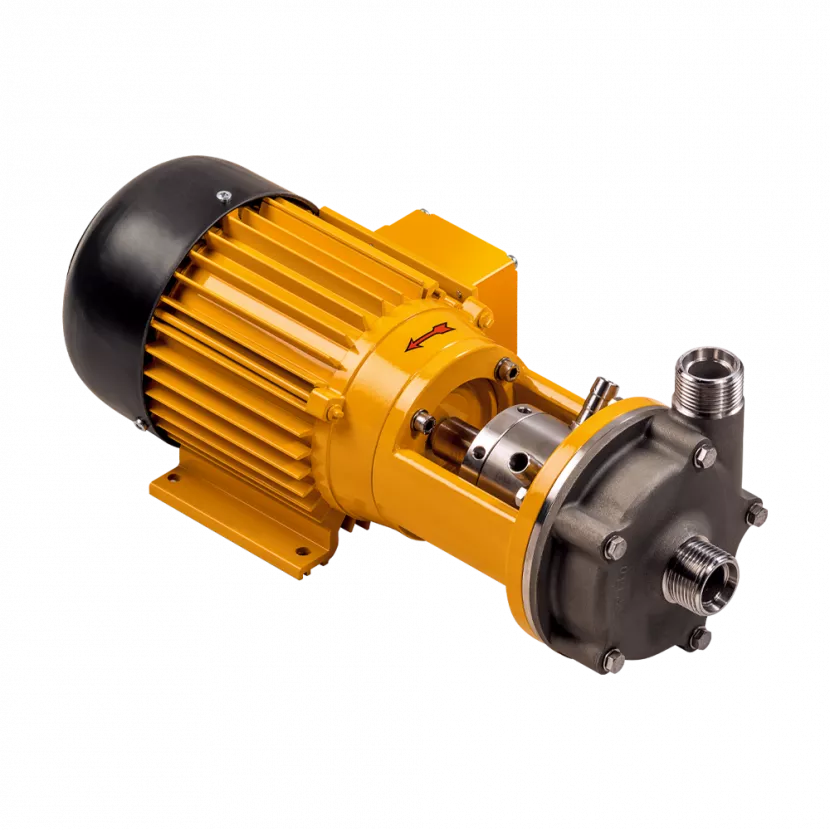 UP-DO Series
The UP-DO series is ideal for toxic or environmentally hazardous media up to 150 °C. Its double mechanical seal ensures maximum tightness and safety in back-to-back arrangement.
In these pumps, the power of the motor is transmitted directly to the impeller by a continuous shaft. In the UP-DO series, the mechanical seal is cooled by a sealing liquid. This is provided by a separate supply system. Seal faces and elastomers can be manufactured in various materials on request. Thus, there is hardly any limit to the use of these pumps. more ...
Special features of the UP-DO Series
Robust housing parts with high wall thickness
Compact close-coupled design
Easy installation
Suitable for high temperatures
Dry run safe in connection with a barrier fluid system
No leakage of toxic or environmentally hazardous liquids
Meets the requirements of TA Luft
Pump curves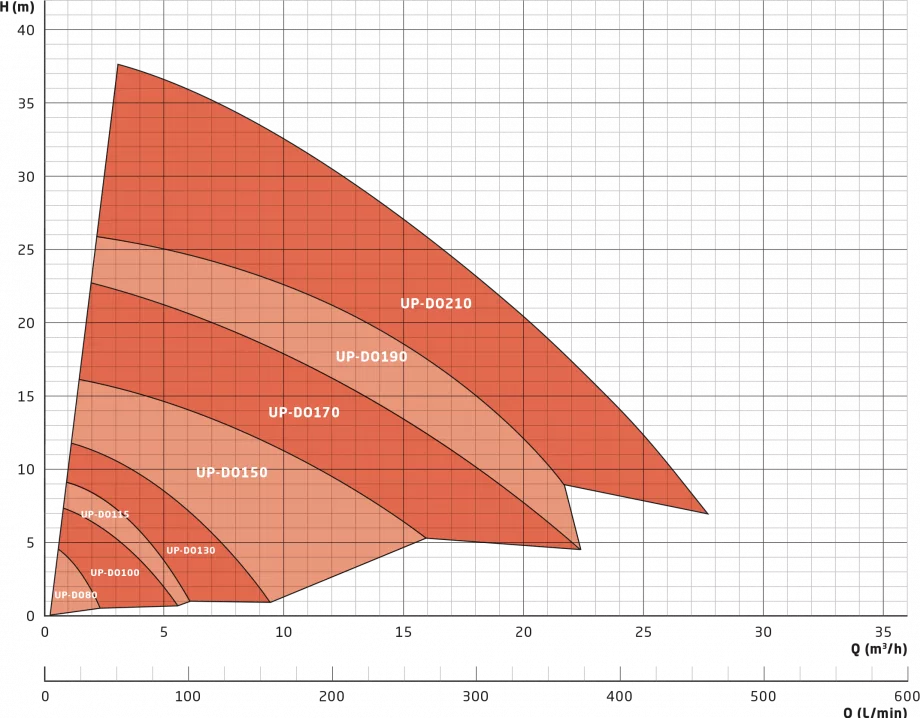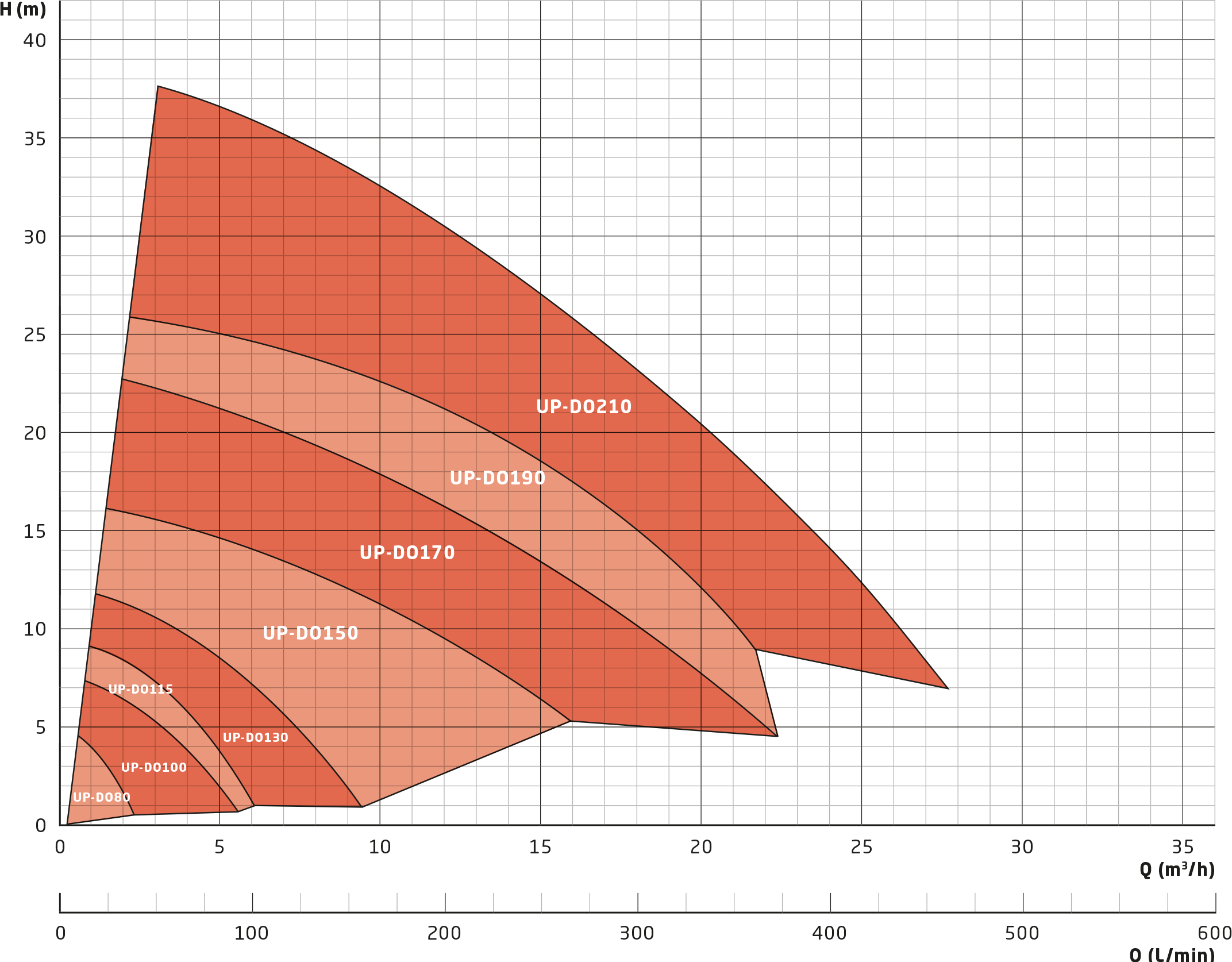 Features
Robust housing parts with high wall thickness
Well suited to fluids containing solid particles due to spring-loaded mechanical seal
Pumping of magnetic particles possible
Low-maintenance-operation due to high-quality seal face materials
All wetted parts made of high-quality, corrosion-resistant stainless steel 1.4571 (AISI 316 Ti)
Threaded connections as per ISO 228-1 as standard. Optionally available with flange connections (from size 130)
Universally applicable, low-noise and compact close-coupled design
Approved for use in explosive atmospheres (ATEX zone 1)
Corrosion-resistant motor finish
Fields of application
Pumping salt water, weak acids and alkalis or other corrosive liquids. Pumping of water- or oil-based emulsions at temperatures up to 150 °C. Use in harsh environments and in applications where a particularly robust pump is required.
For example in the following applications:
Plating and surface coating
Semiconductor technology and solar cell production
PCB and electronics manufacturing
Wastewater and fresh water treatment
Laboratory equipment and medical technology
Emission controls and gas scrubbers
Battery production and energy storage
High-purity applications, demineralized water, ultrapure water
Characteristics
Pump housing / wet end: Stainless steel 1.4571 (316Ti)
Elastomers: FKM, EPDM, FFKM
Material of mechanical seal: PTFE/Al2O3, carbon/Al2O3, SiC/SiC, SiC/carbon
Operating conditions
Max. flow rate: up to 30 m³/h
Max. delivery head: up to 40 m
Liquid temperature: -10 to 150 °C
Ambient temperature: -10 to 40 °C, higher temperatures on request
Pumps can be adapted to high-density liquids (up to 2.0)
Motors
Standard motors (available from stock)
Three-phase motors: D230 / Y400 V-3ph @ 50 Hz, D265 / Y460 V-3ph @ 60 Hz, IP 55, Ins.-Cl. F, also with PTC
All motors from 0.75 kW have energy efficiency class IE3
Single-phase motors (up to 1.1 kW: 230 V-1ph, 50 / 60 Hz, IP 55, Isol.-Kl. F)
ATEX-certified motors (temperature rating T3)
Special motors (available on request, for example)
Special voltages and frequencies · ATEX-certified motors (temperature rating T4)
Three-phase motors with integrated drive / frequency converter
Four-pole motors with 1450 rpm @ 50 Hz / 1650 rpm @ 60 Hz
UL- and CSA-certified motors
Special types of protection, e.g. IP 65
Special insulation classes, e.g. tropical insulation
Multi-voltage, e.g. D220–290 / Y380–500 V, 50 Hz; D220–332 / Y380–575 V, 60 Hz
Direct-current motors (DC or BLDC)
All Downloads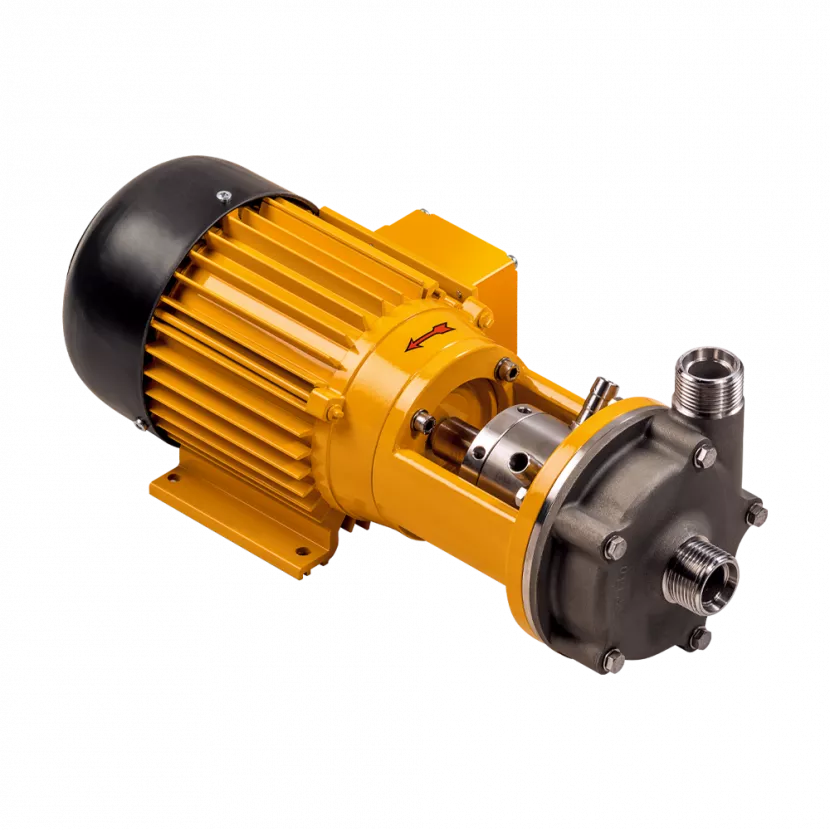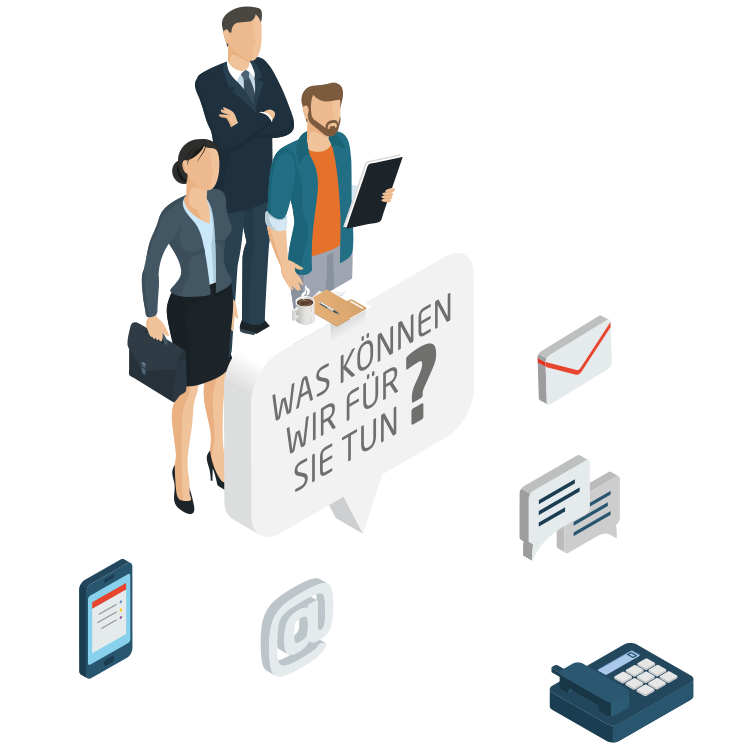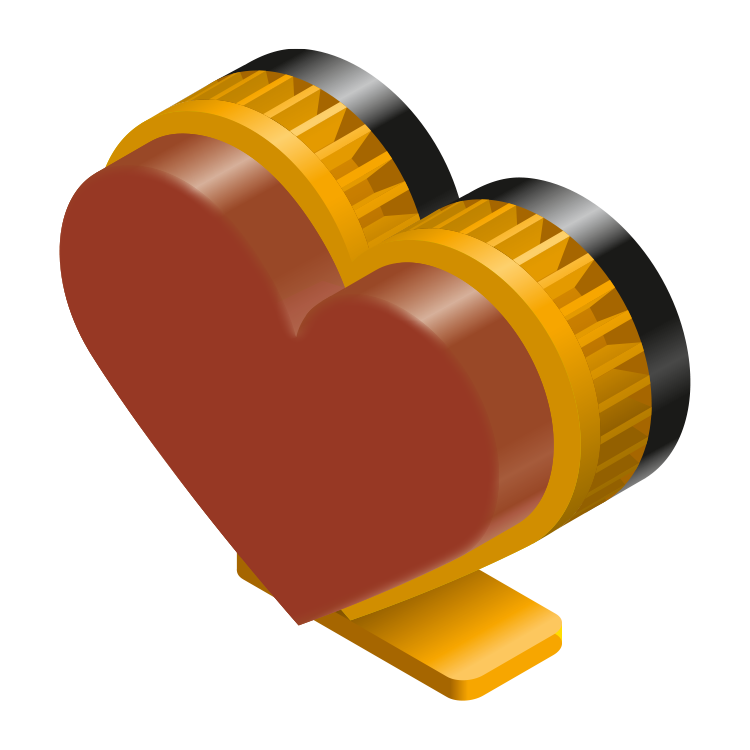 SCHMITT as a facilitator
We LOVE to play a part in making sure that everything goes well for you!
That is why we listen to you carefully from the very beginning. After all, we want to understand exactly what you need. Only then can we offer you the perfect pump. We prevent problems right from the start through clever planning. And if something still doesn't work properly, we'll step into the breach for you. And we don't stop there with our knowledge. Instead, we put it at your service at all times.
SCHMITT erfahren